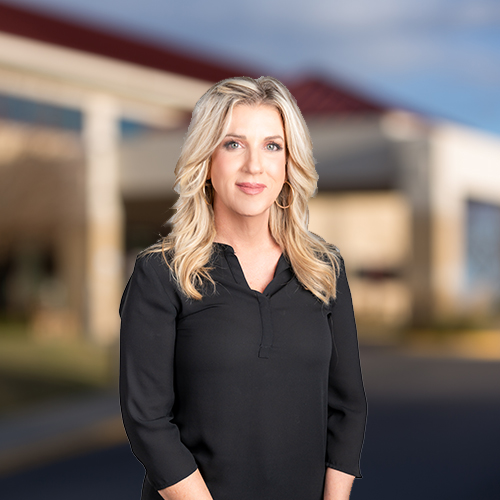 Lynn Carter, Esthetician
Lynn Carter has practiced as an Esthetician for 9 years. Originally from Pennsylvania, Lynn has lived in Rapid City since 2014.
Lynn specializes in microdermabrasion, Diamond Glow infusion, dermaplaning, removal of vellus hair, and acne surgery. She also practices EndyMed and radio frequency 3 Deep Skin Tightening.
When she isn't helping your skin look beautiful, Lynn enjoys hiking, vacations that include a beach, and spending time with family and friends. She looks forward to helping you meet your skin care goals!
Excellent
4.9
★
★
★
★
★
review us on
Ethan Sanders
★★★★★
They were quick to get me into my appointment. The staff was extremely friendly and helpful. On top of that they were able to easily diagnose what was wrong and prescribe the correct medications! I would highly reccomend this medical center for all dermatology needs.
Laurie Hrachovec
★★★★★
Cady Barden
★★★★★
Dorothy Miller
★★★★★
Very quick and efficient full body exam. Dr Thornburg is Personable and willing to answer questions. The reception people also are friendly and knowledgeable about purchasing products.
Grimsley Morrison
★★★★★
Very nice staff absolutely loved Tia!!!@
Marvin Martinez
★★★★☆
Susi
★★★★★
I am always called on time. Hardly no waiting. Staff very friendly.
Shari Caffee
★★★★★
Brooke Stover
★★★★★
Barb Wenk
★★★★★
Both Dr. Poling and her nurse took the time to answer a number of questions, explain what would happen and what to expect. I never felt like I was being rushed so they could move on to the next patient. It was very reassuring to fell like my comfort and questions mattered.
Marie Sortillonjones
★★★★★
Everyone very friendly and pleasant i like the office it was modernized
Stacy Garbisch
★★★★★
Bree and Dr. Thornburg are the best!
Judy Love
★★★★★
Jessica Rachetto & her staff are very caring & knowledgeable. I definitely recommend her.
Mel Toth
★★★★★
James Speirs
★★★★★
I am very happy with the quality of my care at The Skin Institute and Dr. Eide. I have been a patient of RCMC for many years.
Bonnie Miller
★★★★★
I saw Lindsey Slusarski, PAC, for my yearly skin check. She & her nurse, Molly, are very professional yet personable. I trust them for my care.
Phyllis Miner
★★★★★
I very much admire Jessica Rachetto. She's efficient and smart. She treats me like I'm important to her. She's the best dermatologist I've ever had.
Michelle Watson
★★★★★
Dr. Wittenberg and his team do such a great job of taking care of my dad. Excellent care. Excellent concern and compassion! We feel very fortunate to be in his care!
Dan Ashmore
★★★★★
Great people and great service
Linda Kramer
★★★★★
Dr Sage is a great doctor as is his staff!! Front desk people are always friendly, courteous and helpful!
Ida Snead
★★★★★
K Rogerson
★★★★★
Dr Poling is a great doctor & I would highly recommend her.
betty street
★★★★★
I experienced a very good and knowledgeable visit with the staff.
Janice Weisser
★★★★★
Great care and caring people,
Sharp Tail
★★★★★

(605) 721-3376
2820 Mt. Rushmore Rd.
2nd Floor (Main Entrance)
44.05715085,-103.23122799191563
Allergy, Asthma, & Immunology Clinic