Dr. Eide is a western South Dakota native. Her great-grandfather homesteaded north of Nisland, South Dakota, and she grew up on her family's farm and ranch. A third-generation graduate of Newell High School, Dr. Eide received her Bachelor of Science summa cum laude from the University of South Dakota. She received her medical degree from Dartmouth Medical School, and continued her training with an internship in internal medicine at the University of Minnesota, masters of public health from Brown University, and residency in dermatology at the Henry Ford Hospital in Detroit, Michigan. She is double-board certified in dermatology and clinical informatics, which is the medical specialty related to integrating electronic resources and technology in the delivery of quality healthcare.
Dr. Eide practices general dermatology with particular interests in skin cancer and other skin disorders. She is committed to personally delivering and advancing evidence-based care to her patients and promoting health care delivery improvements. Before joining Rapid City Medical Center in 2016, she was on the dermatology clinical faculty at Wayne State University School of Medicine-Henry Ford Hospital for eight years.
She is a Denver Broncos fan and devoted to her family, which includes her husband and three sons. She is grateful for the opportunity to practice medicine at home in the Black Hills.
Board Status

Certified American Board of Dermatology and Clinical Informatics

Specialty

Dermatology
Request Appointment
Primary Location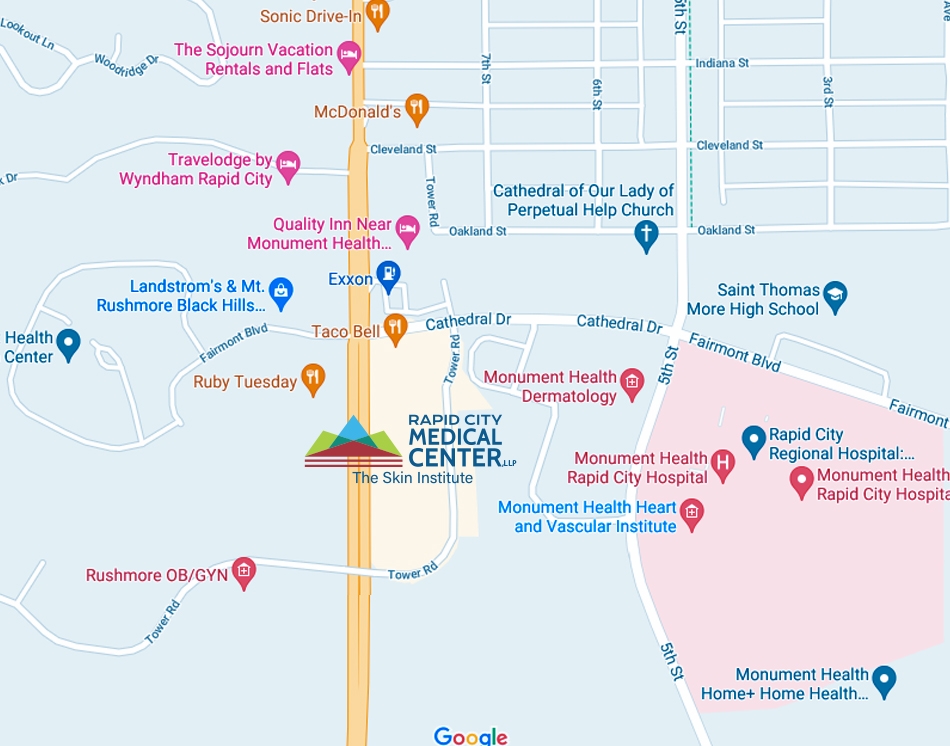 Services Provided
Acne Treatment
Blue Light/Photodynamic Therapy
Botox
Broadband Light (BBL) Intensie Pulsed Light
Coolsculpting
Eczema
EndyMed 3Deep Skin Tightening
EndyMed 3Deep Body Contouring
EndyMed Intensif Microneedling
Hives
Juvéderm Voluma® XC
Juvéderm Vollure® XC
Juvéderm® XC
Juvéderm Volbella® XC
Kybella
Laser Hair Reduction
Microdermabrasion
Mohs Surgery for Skin Cancer
Mole Removal
Non-Surgical Blepharoplasty
Platelet Rich Plasma (PRP) for Skin Tightening & Hair Loss
Sclerotherapy
Skin Cancer Screening
Laser Skin Resurfacing
Skin Tag Removal
Surgical Excisions
Wart Removal
Chemical Peels
Rosacea Treatment
Sun Spot Removal
UV Lightbox Treatment
Learn More About RCMC