As a native of South Dakota, Dr. Beshara is honored and delighted to be serving her community in the beautiful Black Hills. Before realizing her passion for medicine, she was a horticulturist and high school biology teacher in Minnesota. To this day, she loves spending time observing nature's progression through its cycles.
She attended medical school at the University of Minnesota then completed residency training in obstetrics and gynecology at Mayo Clinic in Rochester, Minnesota. After fifteen years of combined OB/GYN service in Rapid City, she has shifted her focus specifically to women's gynecologic needs from puberty to menopause.
Two recent additions to her practice are the MonaLisa Touch laser, which restores vaginal health to women experiencing pain with intercourse, and the PRP Intimacy Injection, which helps women suffering from low libido. These two novel nonhormonal treatments are for women who cannot or choose not to use hormones, including breast cancer survivors. The results are spectacular.
Board Status

Certified American Board of Obstetrics & Gynecology

Specialty

Obstetrics & Gynecology
Request Appointment
Primary Location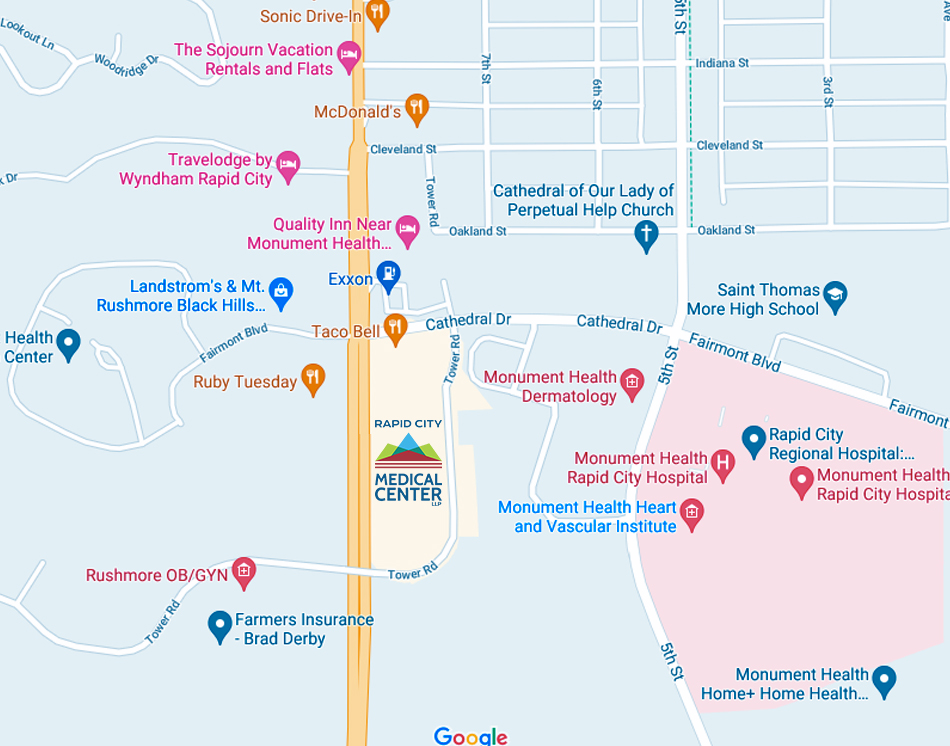 Services Provided
Pregnancy
Female Surgery
Gynecology
High-Risk OB
Menopause
Birth Control
Laparoscopic Hysterectomy
Pelvic Floor Dysfunction
Adolescent Gynecology
3D Mammography
MonaLisa Touch
PRP Intimacy Injection
Learn More About RCMC