Dr. Thornburg was born and raised in Waukesha, Wisconsin. She received her Bachelor of Science from the University of Wyoming, attended medical school at the Medical College of Wisconsin and completed a residency at the University of Iowa Hospitals and Clinics. She joined The Skin Institute at the Rapid City Medical Center in 2004.
Dr. Thornburg specializes in general and pediatric dermatology, surgical dermatology, laser surgery and fillers including Botox and Juvederm. She also focuses on the early detection of skin cancers.
Her personal care philosophy and an adaptation of one of her favorite quotes by Maya Angelou is, "At the end of the day people won't remember what you said or did, they will remember how you made them feel." She finds it important to go above and beyond for patients. That includes investigating the best treatment options available, as well as educating patients on the tools necessary to achieve and maintain healthy skin. At the end of the day, Dr. Thornburg wants to make her patients feel like red carpet guests.
Board Status

Certified American Board of Dermatology

Specialty

Dermatology
Request Appointment
Primary Location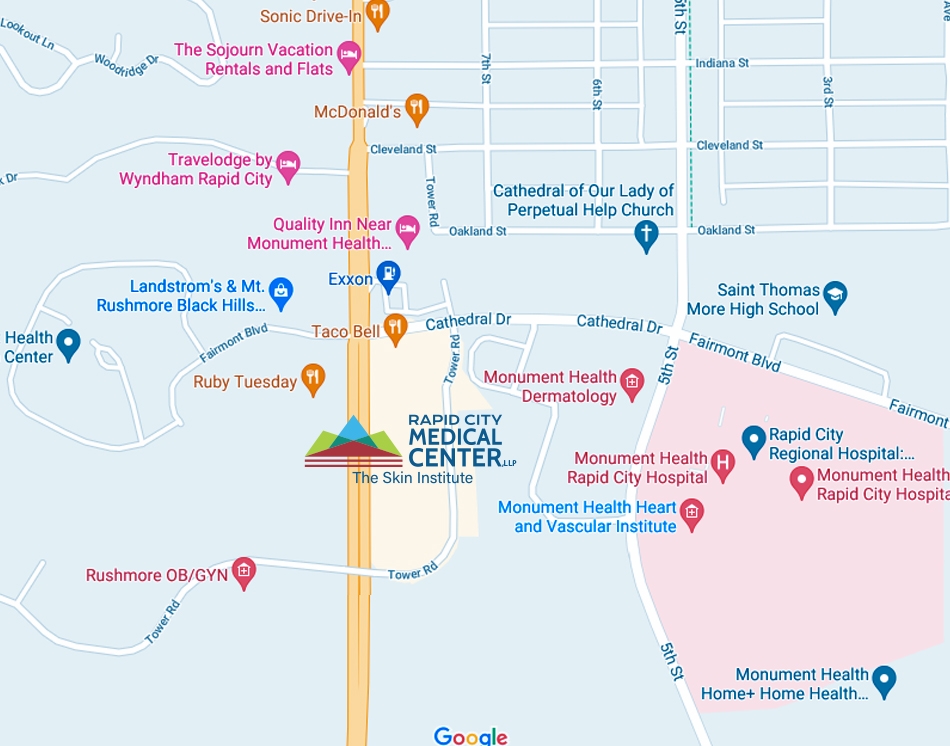 Services Provided
Acne Treatment
Blue Light/Photodynamic Therapy
Botox
Broadband Light (BBL) Intensie Pulsed Light
Coolsculpting
Eczema
EndyMed 3Deep Skin Tightening
EndyMed 3Deep Body Contouring
EndyMed Intensif Microneedling
Hives
Juvéderm Voluma® XC
Juvéderm Vollure® XC
Juvéderm® XC
Juvéderm Volbella® XC
Kybella
Laser Hair Reduction
Microdermabrasion
Mohs Surgery for Skin Cancer
Mole Removal
Non-Surgical Blepharoplasty
Platelet Rich Plasma (PRP) for Skin Tightening & Hair Loss
Sclerotherapy
Skin Cancer Screening
Laser Skin Resurfacing
Skin Tag Removal
Surgical Excisions
Wart Removal
Chemical Peels
Rosacea Treatment
Sun Spot Removal
UV Lightbox Treatment
Learn More About RCMC