Dr. Godbe attended medical school at Loyola University Chicago and did his general surgical training at the University of California, Irvine.
As a general surgeon, he practices a broad range of procedures including thoracic and abdominal surgeries. He treats benign diseases as well as a variety of cancers, including cancers of the breast and colon, and has an interest in advanced laparoscopic and robotic surgery. He also treats varicose veins with minimally invasive techniques.
Medical and surgical technology has become very advanced, yet there is still progress to be made. One cure Dr. Godbe most wishes would be discovered is a cure for spinal cord injuries and the resultant severe life impediments that these disastrous injuries cause.
Dr. Godbe tries to keep active when he is not practicing surgery. He is an avid road bicyclist and also enjoys camping and hiking in the great Black Hills and visiting his family. He has four children who live in various places around the country.
Board Status

Certified American Board of Surgery

Specialty

General Surgery
Primary Location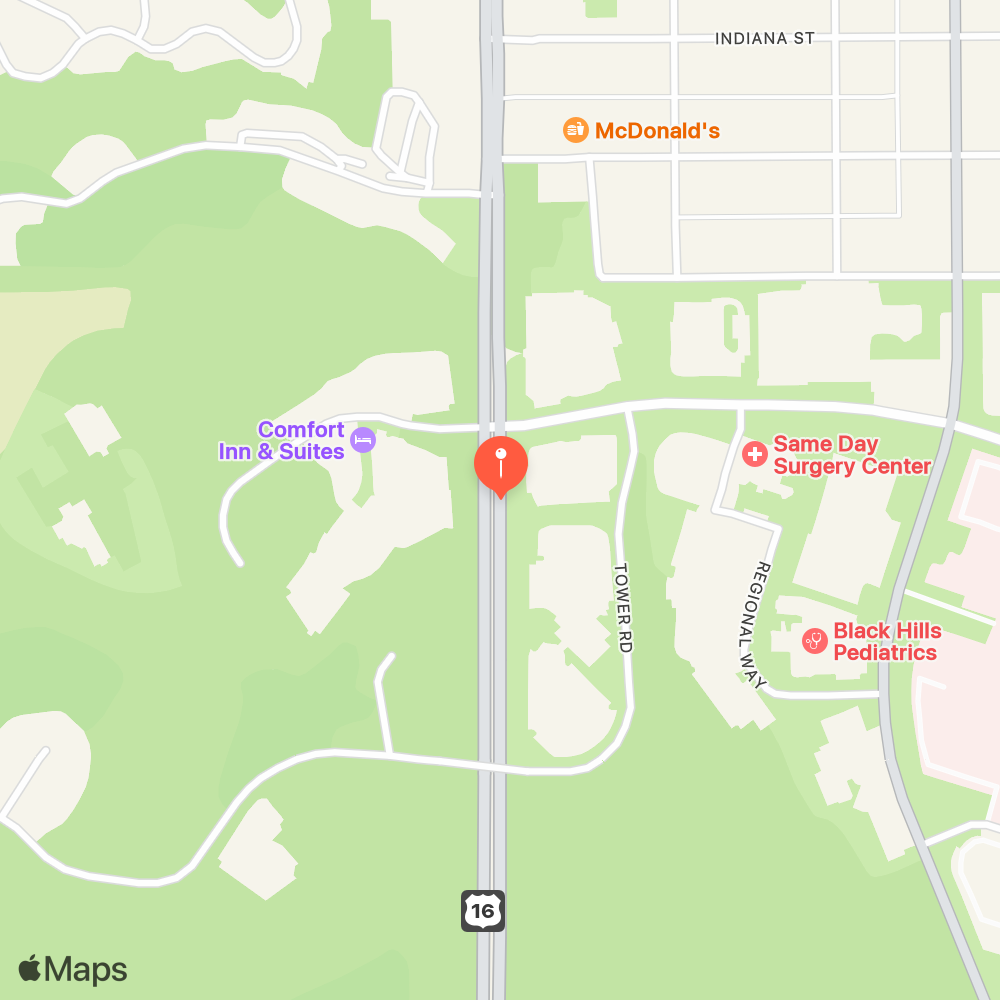 Rapid City Medical Center Mt. Rushmore Road
2820 Mt. Rushmore Road
Rapid City SD 57701
605-342-3280
Services Provided
General Surgery
Hernias
Hiatal Hernia
Laparoscopic Surgery
Vascular
Breast Cancer
Pediatric Surgery
Parathyroid Surgery
Thyroid Surgery
Gastroesophageal Reflux
Upper GI
Biliary Disease
Gallbladder
Pancreatic Diseases
Robotic Surgery
General Thoracic
Acute Care Surgery
Pancreatic Cancer
Lung Cancer
Colon Cancer
Esophageal Cancer
Pancreatic Cystic Lesions
Biliary Strictures or Masses
Metastatic Liver Lesions
Hepatic Masses
Gallbladder Disease
Medically Refractory GERD
Achalasia
Adrenal Masses & Cancer
Thyroid Masses & Cancer
Hyperparathyroidism
Splenectomy
Crohn's Strictures
Anal Fissures or Fistulas
Hemorrhoids
Pleurodesis for Recurrent Effusion
Lung Wedge Biopsies
Mediastinal Biopsy
Breast Lesions
Melanoma Excision with Node Biopsy
Lymph Node Biopsies
Lipomas or Soft Tissue Masses
Retroperitoneal Masses
Varicose Veins
Carotid Stenosis
Reviews
Your Reputation.com account is currently paused
Learn More About RCMC