Dr. Anderson is originally from the Spearfish, South Dakota and attended the University of South Dakota Sanford School of Medicine. During this time she did her third and fourth-year clinical rotations in Rapid City. She went on to do a pediatric residency at the University of Wisconsin-Madison, where she also served as chief resident and worked as a pediatric hospitalist.
She also received her fellowship training at the University of Wisconsin-Madison, a leader in the field of adult and pediatric allergy and immunology. While she is a board-certified pediatrician, her fellowship training and board certification for allergy and immunology cover both adult and pediatric patients.
She is one of only four board-certified allergists currently practicing in the state of South Dakota. Her specialty brings a much-needed service and expertise to this community.
Board Status

Certified American Board of Allergy & Immunology

Specialty

Allergy, Asthma & Immunology
Request Appointment
Primary Location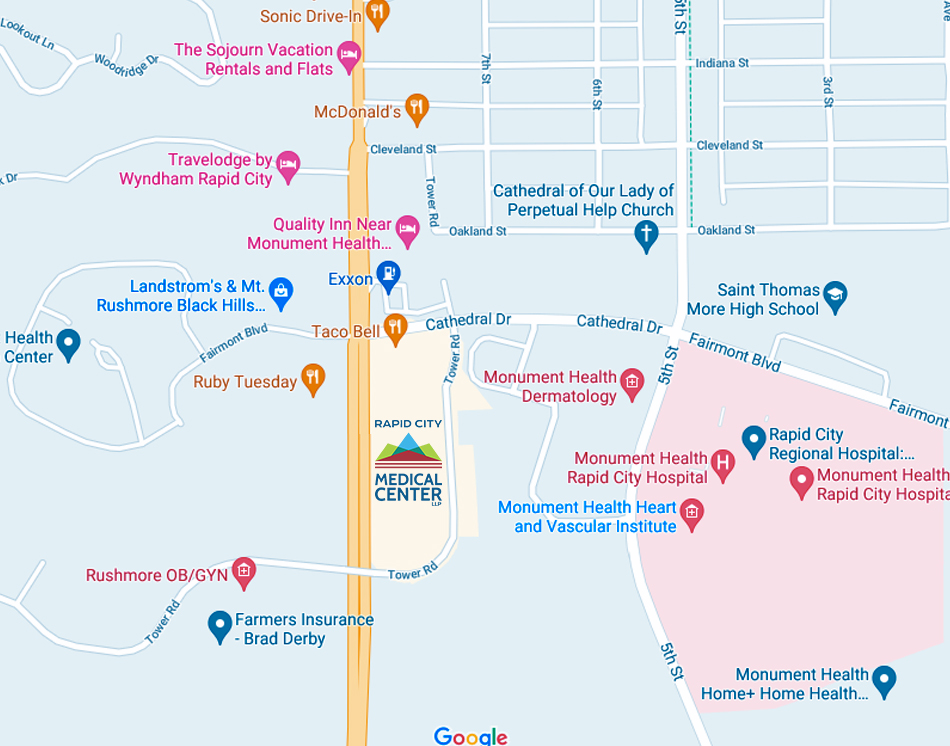 Services Provided
Hay Fever
Environmental Eye & Nasal Allergies
Allergy Skin Testing
Allergen Immunotherapy (Allergy Shots)
Eczema
Hives
Asthma
Food Allergies
Stinging Insect Allergy & Immunotherapy
Anaphylaxis
Drug Allergies
Immune System Problems
Chronic Sinusitis
Primary Immunodeficiency
Allergic Contact Dermatitis
Learn More About RCMC