Sue Benson-Davies is the Program Director of the Bariatric & Metabolic Institute and she specializes in disordered eating behaviors of adult patients with obesity and other obesity-related metabolic disorders. She joined the Bariatric & Metabolic Institute at the Rapid City Medical Center, LLP in 2015. Dr. Davies received a PhD in Nutritional Sciences from South Dakota State University, and a Doctorate in Clinical Nutrition from the University of Medicine & Dentistry Newark, New Jersey. She obtained a Masters in Public Health from the University of Minnesota, and is recognized as a Fellow of the Academy of Nutrition and Dietetics.
With an interested in obesity research, she also completed a sabbatical in Clinical Research Management at the National Institute of Health, Bethesda, Maryland in 2012. Dr. Davies has worked on several national guideline and nutrition projects as an evidence analyst. She is credited with numerous publications in body composition, human metabolism, disordered eating behaviors and obesity. As clinical teaching faculty for the University of South Dakota Sanford School of Medicine, her main focus is to engage medical students in obesity research.
Dr. Davies and her husband reside on a small ranch outside of Whitewood, SD where they raised a family and enjoy a herd of Norwegian Fjord horses.
Specialty

General Surgery
Primary Location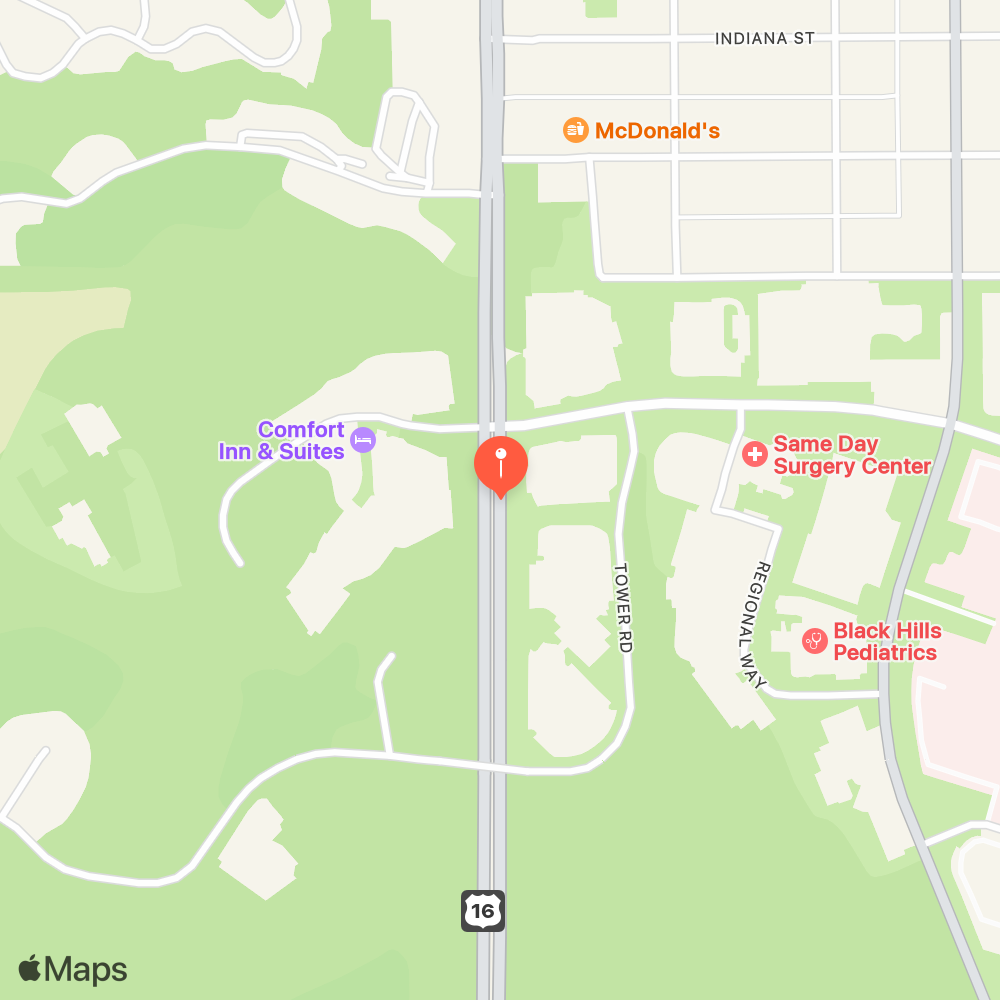 Rapid City Medical Center Mt. Rushmore Road
2820 Mt. Rushmore Road
Rapid City SD 57701
605-342-3280
Services Provided
General Surgery
Hernias
Hiatal Hernia
Laparoscopic Surgery
Bariatric Surgery
Vascular
Breast Cancer
Pediatric Surgery
Parathyroid Surgery
Thyroid Surgery
Gastroesophageal Reflux
Upper GI
Biliary Disease
Gallbladder
Pancreatic Diseases
Robotic Surgery
General Thoracic
Acute Care Surgery
Pancreatic Cancer
Lung Cancer
Colon Cancer
Esophageal Cancer
Pancreatic Cystic Lesions
Biliary Strictures or Masses
Metastatic Liver Lesions
Hepatic Masses
Gallbladder Disease
Medically Refractory GERD
Achalasia
Adrenal Masses & Cancer
Thyroid Masses & Cancer
Hyperparathyroidism
Splenectomy
Crohn's Strictures
Anal Fissures or Fistulas
Hemorrhoids
Pleurodesis for Recurrent Effusion
Lung Wedge Biopsies
Mediastinal Biopsy
Breast Lesions
Melanoma Excision with Node Biopsy
Lymph Node Biopsies
Lipomas or Soft Tissue Masses
Retroperitoneal Masses
Varicose Veins
Carotid Stenosis
Learn More About RCMC