Dr. Schaeffer chose to become a family physician because of her love for working with people of all ages who have a variety of health conditions. She cares for babies after they are discharged from the hospital, people who are nearing the end of their lives, and everyone in between. She particularly enjoys caring for multi-generational families and providing hospice care.
She grew up in Montana, in a variety of towns of different sizes. Knowing she wanted to eventually go to medical school, Dr. Schaeffer spent a year after college volunteering at a hospice for people with AIDS in Houston, Texas. She then returned north to attend medical school at the University of North Dakota. She completed a residency at the Family Medicine Residency program at Rapid City Regional Hospital.
She has a daughter in college and a toddler son. She and her family enjoy living in Rapid City because of the kind people, natural scenery and geographic location. When she is not working, she enjoys spending time with her family, reading, going for walks and meeting friends for coffee.
Board Status

Certified American Board of Family Medicine

Specialty

Family Medicine
Request Appointment
Primary Location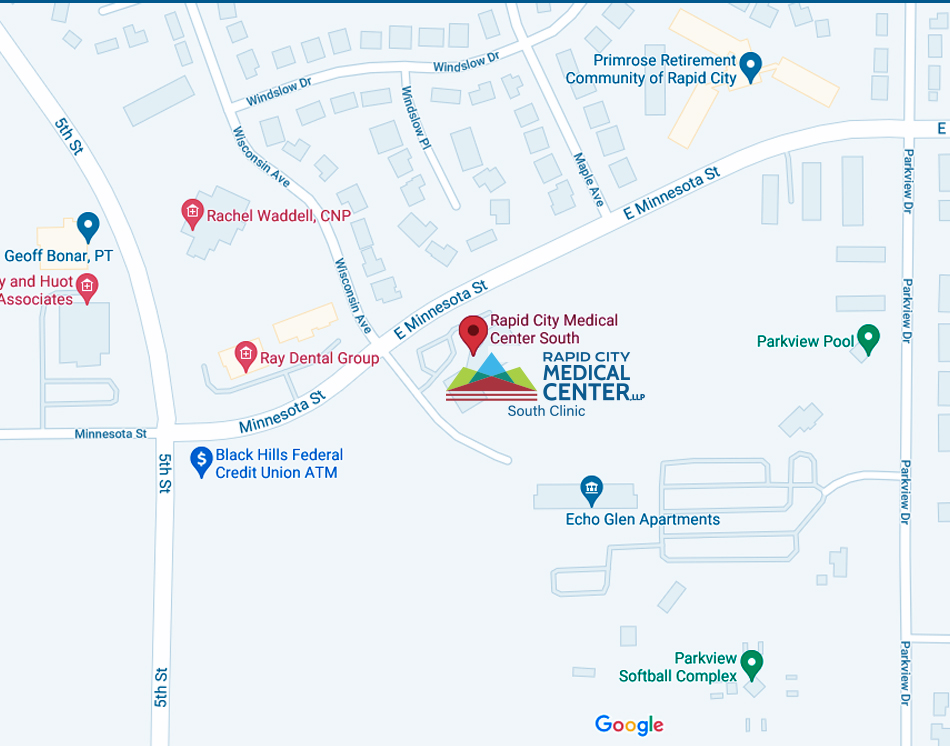 Services Provided
Preventative Care
Routine Check-Ups
Wellbaby Check-Ups
Adult Medicine
Sports Physicals
Acute Care
Pediatrics
X-Rays
Laboratory Testing
Learn More About RCMC