Dr. Hill was born and raised in southern California. After completing her undergraduate studies at the University of California, she joined the United States Navy and then began medical school at the Uniformed Services University of the Health Sciences in Bethesda, Maryland.  She returned to California after medical school for a transitional internship at Balboa Naval Hospital in San Diego.
She practiced general medicine for three years at Branch Medical Clinic in Pearl Harbor, Hawaii, before returning stateside to complete residency training in dermatology at the University of Colorado in Denver. There she met Dr. Tamara Poling, her long-time friend, and present colleague at The Skin Institute at Rapid City Medical Center.
Dr. Poling and Dr. Hill remained friends for the next fifteen years while she finished her tour with the Navy. During that time, Dr. Hill served as the Department Head of Dermatology at the National Naval Hospital in Bethesda, Maryland, and worked at the Office of the Attending Physician at the State Capitol. She retired as a Captain of the United States Navy in 2006 and began practicing at Rapid City Medical Center shortly after that.
She and her family enjoy the Black Hills very much, and she is thankful for the opportunity to practice here. She has four lovely children, three girls and one boy. They like to go camping, play tennis, travel around and outside the United States, and play with their dogs—one labradoodle and one border collie/golden retriever mix.
Board Status

Certified American Board of Dermatology

Specialty

Dermatology
Request Appointment
Primary Location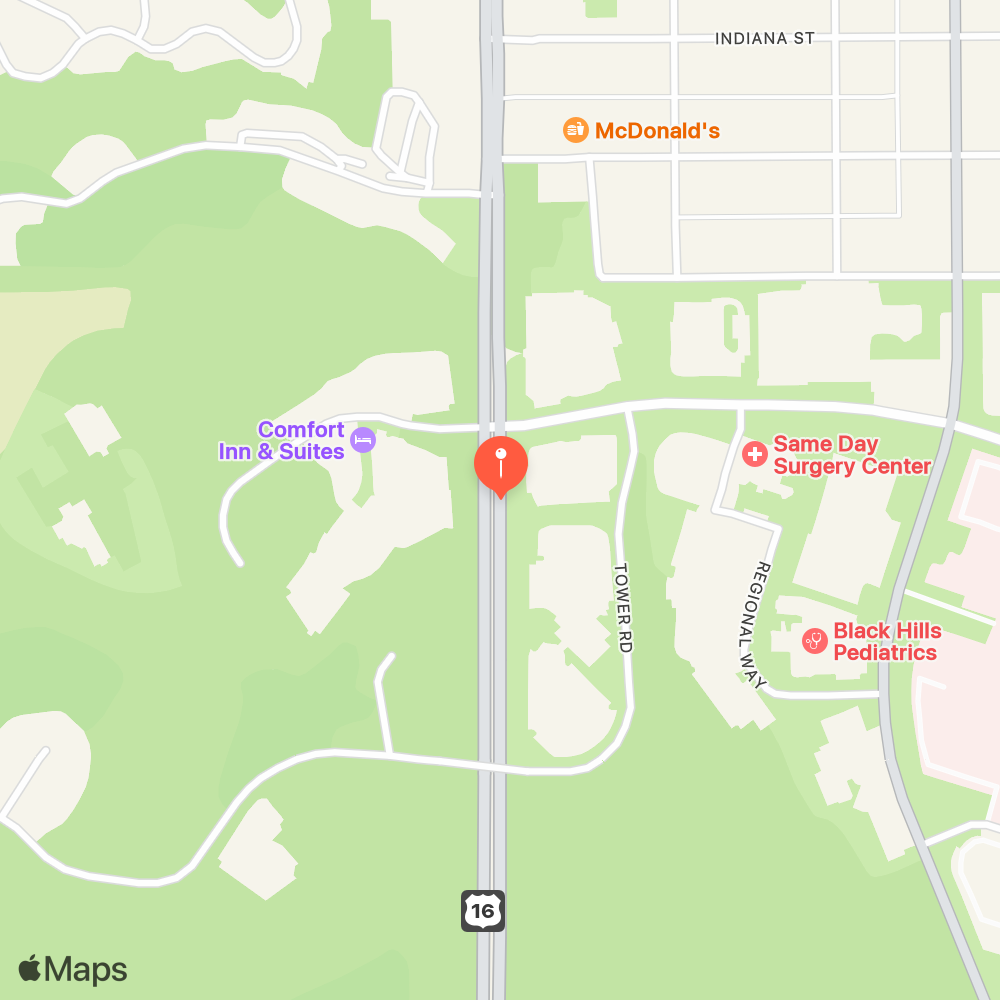 Services Provided
Acne Treatment
Blue Light/Photodynamic Therapy
Botox
Broadband Light (BBL) Intensie Pulsed Light
Coolsculpting
Eczema
EndyMed 3Deep Skin Tightening
EndyMed 3Deep Body Contouring
EndyMed Intensif Microneedling
Hives
Juvéderm Voluma® XC
Juvéderm Vollure® XC
Juvéderm® XC
Juvéderm Volbella® XC
Kybella
Laser Hair Reduction
Microdermabrasion
Mohs Surgery for Skin Cancer
Mole Removal
Non-Surgical Blepharoplasty
Platelet Rich Plasma (PRP) for Skin Tightening & Hair Loss
Sclerotherapy
Skin Cancer Screening
Laser Skin Resurfacing
Skin Tag Removal
Surgical Excisions
Wart Removal
Chemical Peels
Rosacea Treatment
Sun Spot Removal
UV Lightbox Treatment
Learn More About RCMC