Rapid City Medical Center's Dr. Tyler Ptacek, MD Performs Groundbreaking Treatment for Chronic Pain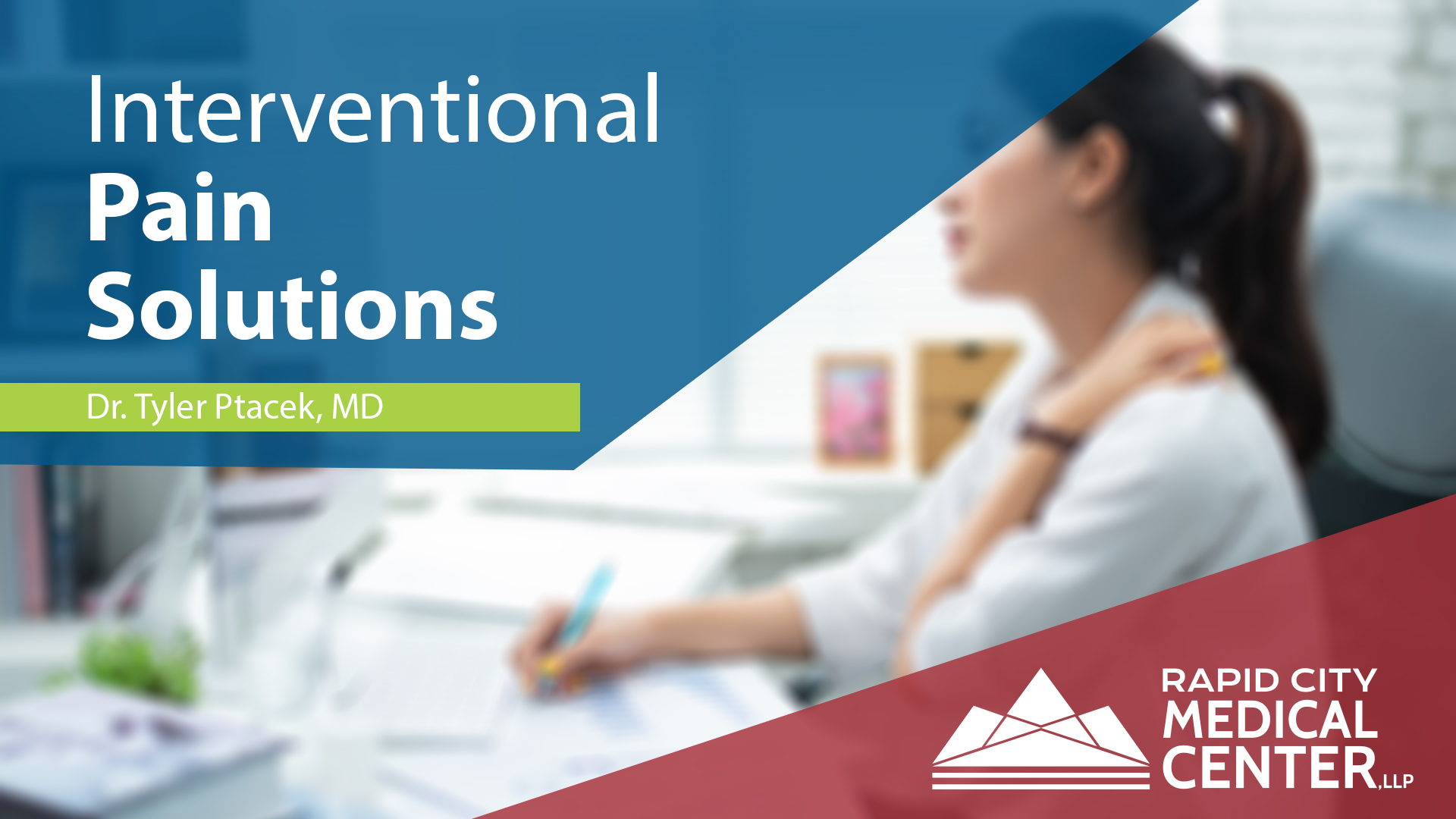 Rapid City Medical Center's Dr. Tyler Ptacek, MD Performs Groundbreaking Treatment for Chronic Pain
Nevro's HF10 Offers Profound Pain Relief Without Opioids or Tingling
Rapid City Medical Center's Dr. Tyler Ptacek, MD announced the first performance of groundbreaking therapy for the treatment of chronic pain in Western South Dakota. The Senza® SCS system, which delivers Nevro's proprietary HF10® (Nevro Corp., Redwood City, CA), is an FDA-approved spinal cord stimulator (SCS) that has demonstrated superior results compared to traditional SCS for the treatment of back and leg pain in a large multicenter study in the United States.
Over 100 million Americans suffer from common chronic pain. It is the primary cause of adult disability in the U.S. and is a costly public health issue. Severe pain can significantly interfere with a person's quality of life and functionality, yet the condition is largely under-treated and misunderstood.
Spinal cord stimulation represents another option to treat chronic pain. It involves the delivery of electrical signals to the spinal cord in order to alter pain signals to the brain. The electrical pulses are delivered by small electrodes on leads that are placed near the spinal cord and are connected to a compact, battery-powered generator implanted under the skin. SCS is a reversible therapy that has helped hundreds of thousands of people experience relief from chronic pain.
"I am excited to offer HF10 to my Interventional Pain patients with chronic low back and leg pain," said Dr. Tyler Ptacek, MD. "Patients suffering debilitating pain need alternatives to opioids. In my opinion, this is going to change the way we're able to help people who have exhausted other options for their pain. In addition to back and leg pain, spinal cord stimulation has been studied for and used successfully on painful conditions such as neck and arm pain, diabetic neuropathy, abdominal pain, and pelvic pain.
HF10® is clinically proven to offer substantial pain relief without the tingling or buzzing used to mask pain in traditional spinal cord stimulation. In a clinical study, HF10® patients demonstrated an average reduction in use of opioid medications of nearly 70%. "
HF10® represents a significant advance in spinal cord stimulation. FDA approval for HF10® included superiority labeling over traditional SCS therapy, validating that HF10® reduces pain more effectively in more patients. Additionally, HF10® is the only SCS therapy indicated to deliver pain relief without paresthesia (a stimulation-induced sensation, such as tingling, burning, or pricking, which is the basis of traditional SCS) and is the only SCS system approved by the FDA to be used without patient restrictions on driving while receiving therapy.
The CDC has recently determined that the use of chronic opioids is not supported in medical literature as an effective therapy for long-term treatment of persistent pain. HF10® therapy provides an opportunity to reduce or potentially eliminate the need for chronic opioid use.
To schedule with Dr. Ptacek, MD and Rapid City Medical Center's new Interventional Pain Department, call (605) 342-3280 or visit www.rapidcitypain.com